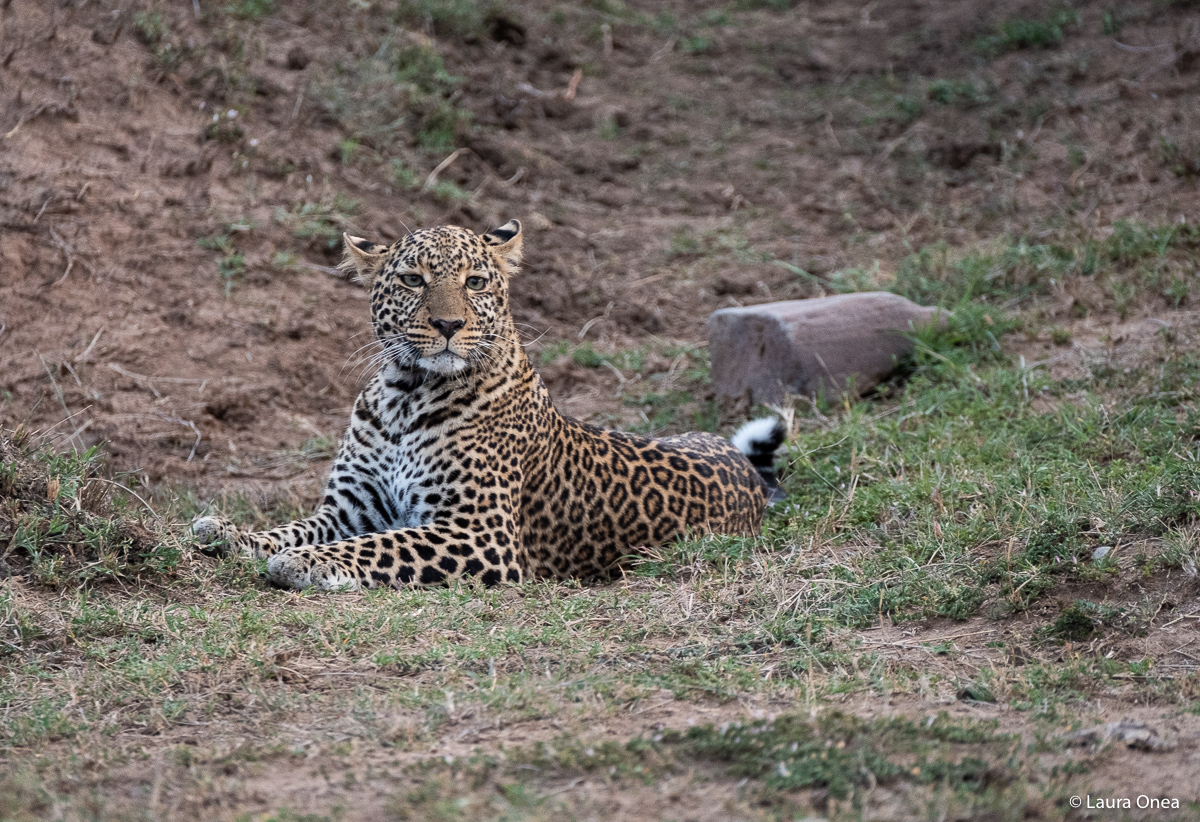 Updated on September 27, 2020
While I am about to finish writing this journal, we humans find ourselves engulfed by a global pandemic. It's not only our health that is currently under threat, but our whole humanity, sanity, jobs, freedom of travelling, and so many more aspects of our lives are put to test. We've been deeply and suddenly shaken from the roots and pretty much have no idea how to make heads or tails of this situation. However, on a more positive note, out of most experiences of the kind there will also be something to be grateful for, if we manage to grasp it, learn from the experience itself and act in consequence.
At the moment, all planned holidays and any other kind of unnecessary travelling are indefinitely postponed, if not cancelled, while our Planet is having a well deserved break. One of the consequences I long for and hope for is that we rethink and reinvent the way we perceive nature and how we choose to travel in the future, becoming more aware of and taking responsibility for our own actions. Who else shares this thought with me?
.
.
.
A new continent for us and a bucket full of excitement. A craving for the unknown.
We've been gratefully exploring the world quite a lot in the recent years and so I've learnt (the hard way) to lower my expectations a little and to avoid falling in the trap of comparing experiences. This applies not only to travelling, but to people and situations in general. Is it even possible to be overly enthusiastic yet to keep one's expectations grounded? I think it's a challenge but still possible, as long as we stay open and curious to otherness, and to the endless possibilities that we may come across.
Fast forward to the day we were scheduled to fly locally from Nairobi to Maasai Mara National Reserve. I remember what a struggle packing up for this trip was. And what a lesson has it been, too. This was, for sure, my most thought-through and frugal luggage so far. To be more exact, we brought along two big backpacks (a 90L and a 60L) and a small cabin one, where we kept most of our photo gear. A total of around 35kg altogether, out of which 12kg was of heavy gear (2 cameras, wildlife lenses, binoculars, external chargers and everything related), which meant giving up on many worldly "necessities". All this for a 13 days trip to Kenya. So please give me some credit here! No trolley bags this time either, after feeling pretty awkward during our trip to the Philippines, where I looked like Cameron Diaz in "The Holiday".
Why so much fuss around this topic? Well, mainly because we've had clear guidelines before the trip that we would only be permitted 15kg each on the domestic flight. If not, we were to pay for an extra seat! Imagine the turmoil with those extra 5kg, where Ștefan was easy about letting go of more stuff while I was insisting I had already done enough of that. After packing and repacking, I won. Que sera sera, we'll keep the extra 5.
The struggle was in vain as nobody checked the weight at the airport. However, making an effort to cut down on the unnecessary was liberating. Not only did I survive on less, but I've had the opportunity to use my imagination in mixing the clothes I had with me into cool outfits, or to make good use of every drop of cosmetics. No waste whatsoever. We've also had the option to wash our clothing so I am pretty certain now we could have done with even less. Wilson airport is really tiny, but so cosy and clean and has everything you need. I thought I could almost read the word "adventure" into peoples' smiles and glances. Or maybe it was, as they say, beauty in the eye of the beholder.
Then off into the next challenge. On our way to the plane that was about to take us to the reserve, I could only see things I would rather call toys, not real planes. I kept on hoping we'll reach a regular sized one but—take a guess—no, that was it! A miniature vehicle with only 12 passenger seats and no separation from the cockpit. The journey was expected to last for one hour and—guess what—we also had a stop in the middle of nowhere, of course! I have this bad habit of sometimes imagining the worst scenarios, and so it was in this case. "Oh boy, is it going to make a lot of noise? Is it safe enough? Will I get sick?". Proven wrong for the millionth time, I absolutely enjoyed the experience—dooh! Little noise, kids excited to try spotting animals from above—I couldn't really see many myself as I have such a poor eyesight, but their enthusiasm was very contagious—, a smiling pilot sharing candies with the passengers. Everybody was so chilled. In a very short time we became a big family united through a little dream that was about to come true: exploring the Kenyan wilderness.
We landed not on a typical airport runway, but straight into the middle of action because… why not? We were immediately greeted by James and Elianto, who would be our personal driver and spotter during our safari experience at Speke's Camp. We didn't have much time to come to terms with the new environment; everything seemed to happen so naturally and so quickly that we adapted as we went along. The two of them invited us into our game drive vehicle (that we would soon become very attached to) and while we thought would be heading to the camp first, they suggested we go in search of the animals and have a picnic lunch. Keen on a little bit of adventure, we said "yes". I was quite overwhelmed and agitated with the whole experience happening a little bit on fast forward, but then I took a deep breath, laid back and surrendered to the environment. I made a promise to myself to try and be aware of and present with everything around me, and I remember how good and refreshing the breeze felt to both my skin and my mind. The outside temperature was pleasant and I was feeling so relieved I wasn't going to be too hot as I imagined before getting there.
Talking about expectations, I don't know why I had this idea that animals will be scarce and hard to find. In my mind, I could easily count the ones we would be able to see. But just after we set the wheels in motion, the whole animal kingdom unleashed before our hungry eyes. Not even Attenborough's documentaries can prepare you for this experience in the wild. Within half an hour into our first journey, I had to grab my notebook as it was really hard to keep track of all animals we were seeing. James and Elianto had a name for every species of deer and birds we encountered, which I rigorously noted down. But even writing down was hard to keep doing, so I gave up on it after the first day of safari. There is something so emotional, almost spiritual, to find yourself in the middle of all these beautiful creatures. I felt so lucky to be there, to be allowed to enter their world and notice their behaviour, not in an enclosed space, but in their natural habitat, as it should be.
I was woken up from my reverie by a pride of lions doing their siesta in semi shade. I took a few pictures, then I swapped the camera for the binoculars and just sat there observing. They were not doing much—cats being cats—but it was exactly their state of enjoying doing nothing that made me copy it. I wish I allowed myself this more often, without the inner pressure that I'm doing something wrong. We spent a couple of good minutes in that particular spot and, while Ștefan was testing his ginormous lens, my eyes fell on Elianto's feet, so I started photographing them insatiably. The different colour shades, the wrinkles, the contrast with the rugged nails—I found it fascinating. They looked like elephant feet to me, or like a map of the whole Maasai lifestyle.
After a couple more encounters with a giant lizard, elephants, zebras, giraffes, hyenas and hyena poo (which is white, in case you were wondering) we drove into our first lunch spot, one of the many delightful picnic spots carefully chosen by our two guides. We entered straight into an enchanted forest, which was more like a patch of trees that seemed endless due to its sudden position in the middle of a vaster raw savanna. If you remember the scene where the kids in "The Chronicles of Narnia" go into the wardrobe on one door and exit into a magical world of snow and trees, this is exactly how I felt then, the main difference being that we didn't have snow but lush green trees and a view with a pool of hippos! While we were pleasing our senses with the surroundings and photographing the lazy shiny hippos, James and Elianto prepared the lunch for us. I don't know if it was because of the place, the delicious food, the whole experience or all of the above, but that felt like one of the best lunches I have ever had.
The plan was to go to the camp to get rid of our luggage and have a break before we would go on a game drive again later in the afternoon. The first contact with the camp was no less of a treat. I am so glad we chose Speke's—it made our first encounter with the African landscape one to write about. We've been welcomed with a warm smile by a couple of Maasai people and a cold refreshing ginger drink. The main tent, with the bar and the lounge area, is pure delight. One of those places where time finds itself standing still. If it weren't for our afternoon game drive, I would have lingered there forever photographing the exquisite handcrafted objects and browsing through the impressive collection of books in the library. Or just sitting there in awe with the otherworldly view.
The second journey throughout the animal kingdom was as thrilling as the first one, the highlight being the encounter with the majestic and elusive leopard, who is most likely to show off at dusk when in search of prey. I couldn't get my eyes off him. The pattern on his fur is so so beautiful and intricate at the same time, while his gaze is almost hypnotising. There is this duality in his eyes that amazes me and amuses me altogether: the fierceness and the confidence of a wild cat, and the hilariousness of a domestic one, to the point of looking clownish.
We ended a wonderful day with dinner at the camp. The table was set in the best decor possible, outside the main tent, in plain fresh air, with the sole light coming from a nostalgic candle and the nearby campfire, and the only noises one could hear were those coming from the wild animals roaming free around the site. I felt like I had lived 1 month in a single day. Everything seemed like a dream and sweetly overwhelming. And as if all that we experienced wasn't enough, two warm water bottles were expecting us under the bed sheets. The sleeping tents were huge and so welcoming. Everything we needed was there, and more. The comfort of a cosy and stylish home, set amidst the wildest of the wilderness—the perfect balance. Although the tents had this luxury character to them—there was a toilet, a desk, a wardrobe corner and a stylish sink inside—I loved the fact that there was no running water and that the standard shower was replaced by a bucket shower. This, and the fact that there was no fence around the site to keep the animals away, made everything be in perfect harmony with nature.
Waking up amidst this decor, even at 5am when the sun would still be asleep, felt like a hug from a velvet blanket of colourful butterflies. It's these little moment of peace and joy that make me realise that I am exactly where I need to be and give me the curiosity to explore that particular day to its fullest. No alarm needed there, nothing could beat the birds chorus. All genres and tonalities permitted. And for an even more enjoyable awakening, at 6am sharp our main Maasai caretaker brought us hot tea and biscuits, and filled the buckets in the room with hot water for washing up. This same ritual continued throughout the whole safari experience and we loved it. Despite the anticipation, we would wait for it with the same joy and curiosity every day.
James and Elianto were waiting for us in the car and at 6:30am we took off. We kept this schedule for the following days, which reminded me how a little routine—an early start after going to bed early, fresh food, plenty of wild nature, the encounter with animals—can reset everything in one's mind and body. I was missing that.
The second day of safari was for me the best one. There was an abundance of things and experiences that made it so, but mostly our utter delight and excitement at the thought of exploring this new world without the overwhelming feeling from the first day. Another advantage of setting off early in the morning was the beautiful light playing hide-and-seek on our sleepy faces and warming up our whole bodies, still only half awake. Plus everything was so alive in the morning—it all looked like a rebirth. And somehow, to some people's surprise, I felt so safe and peaceful among all the animals, predators or not. I was in a car, that's true, but it was not only that, but rather a particular serenity and spontaneity embedded in nature, especially during that time in the day. Perky giraffes peeking through the bushes, having their full vegan breakfast, eating and moving as if they were in no rush. Wildebeest play fighting while kneeling to the ground, stopping only to give us a cow's gaze. Not impressed, they looked too hilarious to mistake them for being dangerous. The shy and fearful dik-dik, my favourite antelope in Kenya, with his beautiful eyes and funnily moving nose, making his way through the woods. This eerie was only interrupted by a cheeky jackal dragging his prey towards a safe place. Or that is what he thought, at least. Then the real action started. Soon after, we spotted the hyena, so-called "the opportunist", who caught a glimpse of the jackal and stole his prey with such an ease. As you might have guessed it, the sneaky hyenas rarely hunt themselves, but feed on others' efforts. Some sort of delegating, some would argue. From that moment on, with the heat starting to make its presence felt, the pace slowed down. Most animals we kept on seeing, if not still indulging in a late breakfast, were in a siesta kind of mood. And we adapted our rhythm to theirs, observing every little detail in their stillness.
After a delicious lunch at the camp and our own siesta in the cosy shade of the lounging tent, off we went again for our afternoon drive. It was the afternoon of the big cats. Our first spotting of the majestic cheetah lying in the shade of a beautiful old tree—a queen. Further up in our journey, more lions, cubs and adults, with the same lazy behaviour on display.
While trying to process the sight of so many animals, some of which I didn't even know existed, and feeling that ball of warm light going up and down my body, as a sign of both joy and gratefulness, I hear the word "Crocodile!". Shivers down my spine even before catching a glimpse of it myself. If I had eventually come to terms with the hyenas, with their hysterical laugh, well… I can't say the same of the crocodiles. They freak me out. The one we saw down the river was in freeze mode, mouth wide open, which made him look even less appealing. We lingered in that spot for about 20 minutes and he didn't move a single scale. As James, our walking dictionary, explained, that is how they cool down. Brrr…
As the sun starts its descent towards the horizon, the animals become active again. Our safari culminated with a pride of two lion mothers and their adorable cubs grooming one another and playing as if there was no tomorrow. Don't you find it strange that we have the tendency to take sides with the one being chased, and associate the predator with the bad guy, whereas, in moments like these, of genuine and natural tenderness and familiarity, our senses melt and we feel like petting the same chasers we used to dismiss in a hunt for survival? Isn't it always our interpretation of things that makes us have a certain attitude towards them? We stayed there with the lions for a while and indulged in their allowing us to be observers of their world. We couldn't have ended the day in a more special way than with a sundowner with bubbles and popcorn, while being amazed by how glamorous the sun dresses up before going to bed.
Third day into our safari journey and everything was already settling in. The familiarity with the Maasai people, the animals, and the whole environment made us feel at home. We had complete trust in our guide and spotter, and we were especially fond of the wise and thoughtful James who was very knowledgeable about the animals and anticipated their behaviour so well. As for the guides, they would know by then what our preferences and pleasures would be. The fact that we weren't obsessed with seeing the popular big fives but, on the contrary, we were rejoicing at every colourful bird we saw or any ancient tree we came across, I think, made them feel more relaxed. Sometimes, I would still notice their acquired impulse to please us, and their disappointment when we weren't able to see something specific. We tried to reassure them that for us it was not about that, and that we actually enjoyed a slower pace. We were so appreciative of everything we were seeing, which was more than we expected anyway. Plus neither us nor them wanted to invade the animals' territory more than necessary, as we saw many people already doing it.
As James had suggested the previous evening, we were to embark on a different route on the third day. We would go further from the camp, into the Mara Triangle, in search of the endangered and elusive rhinos. Rumour had it that they hadn't been seen in the past 2 weeks, so we were excited to try our luck, though still keeping our expectations low. On our way we passed through a town, which for me looked more like a village, and we were struck again, just like in the Philippines, by the poverty and the acute rubbish situation on the streets. But then we saw the colourful kids on their way to school, which is, in the end, a sign of progress, no matter how small it seems to us.
We spent about 1h searching for the rhinos, but no sign of any. My body needed a breakfast break, so we went for a picnic spot. As usual, James and Elianto found the most idyllic one, on a little hill overlooking a beautiful, infinite valley. The picture perfect place, straight out of Africa. The rhinos didn't show up during our second attempt either, but we came across, amongst many other animals and birds, of an overwhelming herd of wildebeest and zebras altogether, who were gathering for a spectacular annual crossing from Maasai Mara to Serengeti, in search for greener pasture—the great migration that usually occurs around the end of October. Some of the zebras put on a funny show in front of us, rolling in the dust, as if photobombing the big herd of wildebeest.
The lunch spot our two accomplices prepared for us on that day was my favourite throughout our safari adventure. As a consequence we spent a lot of time there observing, hugging and photographing the majestic trees, some of the most special trees I have ever seen.
Last day in the safari and we were starting to feel a little sad to be leaving that place, as we got pretty attached to both the animals and the camping site, but we were also really excited about our next experience, hiking in the Loita Hills. The morning went by smoothly, with a multitude of herbivores peacefully cohabiting and eating grass, and a leopard looking for a shade. Now you see him, now you don't. Talking about cohabitation, this is what we did during our last picnic breakfast in the savanna with a swarm of bees. We were on the verge of packing up before even starting eating, as the army of bees suddenly became very agitated and headed towards us like a tornado. Just as we were about to leave, we noticed they were getting back to the tree where they had the nest, so we decided to stay and eat our breakfast, as well as photograph their noisy dancing.
The highlight of the day was our short afternoon trip to one of the nearby traditional Maasai villages. This was also the most disappointing experience throughout the whole trip. We had heard that some village visits could be quite commercial and exploiting of the tourists—the so-called tourist traps—so we tried to make sure we didn't end up plunging into one of the kind. We told James we would like to see a Maasai village just the evening before, so we thought this wouldn't give the villagers the time to make too much fuss out of it and that it would be an authentic experience. Plus, we trusted James and Elianto would pick something for our taste. However, right as we set foot on their doorstep, our expectations were blown off by the fact that the head of the village asked for an entrance fee of 30USD each, which was a lot in that context. The whole situation was a little bit awkward as James didn't get off the car until we left the village, while Elianto seemed uncomfortable with the situation, as if he hadn't been aware of that tax. We did accept to pay it in the end, just not to stir up things even more. We were greeted with a welcoming dance by the women in the village, who summoned me to enter the game, while the men showed off their skills as Maasai warriors. It was really interesting to observe them, their rituals, clothing and way of living, but in many ways I felt really uncomfortable, an intruder. It was clear they staged everything in a rush, having in mind the false image of a Westerner's whim, who likes to pay money to add things to his bucket list. We didn't say anything to our guides on our way back, but I'm sure they must have guessed our discomfort.
As if trying to compensate for the trouble, they set on a last hunt for the leopard before getting back to the camp. We did find him, but when we got to the place there were tons of cars ostentatiously invading his territory, with lots of people desperate to catch a front row seat for the show. We took a step back. As James, who once again showed his discretion and knowledge of the animal behaviour, suggested, we waited. We waited until the leopard made his way down into the valley, and we waited some more until the other people got bored and left. James was amazing in anticipating where the animal would show up with his prey and we went straight to that spot, where we could peacefully observe him. Soon after he became quite distressed by the approaching pack of hyenas, so he abandoned the prey and left, making room for the scavengers. Such a treat!
The easiest way to say goodbye to one place you've become so attached to and where so many things have happened in a relatively short amount of time is when you know a new adventure awaits. We were to embark on a journey into a territory more familiar to our feet and senses, heading southeast from the Maasai Mara National Reserve, to the beautiful Loita Hills. Speke's Camp had arranged for a driver to come pick us up and take us to a spot at the base of the hills, where we would start walking towards our first camping site. The car journey through the bumpy savanna roads was utterly long and windy, thus uncomfortably dusty. Most of the cars there don't normally have windows—some have a sort of rolling canvases—so as to allow ventilation and to make it easier for photographers to pull their cameras out. Long live the shukas, though—how come I haven't mentioned them so far?!—that kept us relatively warm and sort of protected from the dust. I wouldn't have imagined I will be cold in the savanna. I was prepared to sweat most of the time, but it was pretty chilly, especially during the mornings. We were wrapped up from head to toe, yet the wild dust managed to break through. I could strongly feel it everywhere.
After 4 or 5 endless hours, we'd been told it was time for a lunch break. Hallelujah! My body was numb and my hair weighed triple from the dust that it managed to attract during the drive. All our discomfort went away, though, once we got off the car and stepped into an enchanted clearing, gently caressed by the golden sun rays. The familiarity of this type of green lush landscape transformed me into the happy child I become each time I am surrounded by trees. I gave in to their charm and relaxed. It was on this particular spot where we also met David, our lead guide through Loita.
After lunch we drove for about 1 more hour to where we were to start using our feet as transportation means. Finally hiking! We were greeted by what would be our helpers throughout the whole hiking trip—literally an army of Maasai (10 in total, including the cook), plus another army of donkeys whose mission was to carry all equipment (mobile tent, toilet and bucket shower) and food. I am always on the edge with these kind of things, feeling sort of guilty for having others carry the weight for me, but also thinking about the fact that we were offering them jobs, and that, if they are paid and treated accordingly, everybody is happy. The Maasai team that was about to guide us along the hike was employed by a company in partnership with the manager from Speke's Camp. This also meant that the camping layout was pretty similar, though more basic, as the tents and everything else were mobile this time, as opposed to Speke's fixed ones.
Though an easy 2h hike, my legs felt quite stiff after a few rather passive days in the savanna, coupled with the recent long hours sitting in a car. But just walking through that fresh scenery that I love so much, while paying attention to nature's sounds, was good enough. We arrived at our first camping spot, the river camp, a bit before sunset. The donkeys and the rest of the Maasai team followed along. Priorities first: the Maasai set the bucket shower, which was now out in the open, behind a huge bush, next to the river. Full on wilderness. Such a wonderful feeling, showering in fresh air, taking off all that dust that became like an extra layer of clothes on my body. One need fulfilled, our stomachs would start demanding their rights, so we gathered around the fire that the Maasai lit for us while we have been setting in our own tent. We have probably never been so spoiled with such food while on a hiking trip.
We woke up to a blissful foggy morning, whose energy I tried to breath in to the fullest. I love forests! I feel so connected and alive whenever I'm amidst them, and I find it way easier to give up the standard comfort. As usual, we started the day with a good breakfast by the fire, inside the improvised lounge tent, waiting for the fog to rise a little so that we can have better visibility through the forest on our way to the impressive waterfall. Oh, the familiarity of the forest trails, now with a pretty humid twist! Side note, the hiking boots seemed so overrated amongst the Maasai people! It was a highly muddy hike, and we found it fascinating, if not hilarious, how the Maasai walked in some sort of flimsy rubber sandals all along, no care in the world. Another fun fact, but still related, was that whenever we were coming across a deep large swamp that we so carefully avoided, they were going straight through it, washing out their feet and sandals, that by then must have weighed a ton from all the mud attached to them.
For the third and last night we were to move our camping gear to a different spot and a different climate. Long hike they said and long it was, about 7-8 hours in total. Halfway through and we were starting to feel the heat. The closer we were getting to the camping spot, the hotter it got, which contributed to our tiredness and sweatiness. We were dusty from head to toe all over again. But once we reached the destination, the energy was slowly coming back, as we were rejoicing at the new kind of landscape, very different from what we had experienced that far. We had been walking for so long through barren land—it was a pure delight to enter that forest in miniature.
We woke up to one of the most intense and peculiar sunrises I have ever seen. The reddish gold light, which looked more like a sunset rather than a sunrise light, didn't last very long, but it invaded the whole camping site and the senses altogether. Under its spell, the electric red of the shukas stood out even more. This was our last day with the adventurous Maasai people. We started our 2h descent quite early in the morning and we arrived in Nguruman village where a car was waiting for us. A 4h drive to Nairobi followed, which piled up even more dust on us. As much as I couldn't believe our experience into the African wilderness had come to end, I was so craving for a long shower and a good night sleep.
Our 3 nights accommodation in the city, Ngong Tree House, is probably the most beautiful Airbnb place we stayed in. Secluded and with a luxurious feel, the tree houses emerge on many acres of private land boasting of lush nature and colourful birds. The restaurant belonging to the same site is also a must try. The food is so yummy and healthy! The neighbourhood itself, Karen, is a suburb of Nairobi, and stands in high contrast to the poverty and chaotic lifestyle of the rest of the city, which was difficult to explore and digest even for two people who are open and pretty used to cultural extremes. We've spent our last days in Kenya mostly eating (Tatu restaurant was our favourite), enjoying the cosy luxury of the accommodation, browsing through the quirky and colourful African handmade objects in various shops, and paying a short visit to the Giraffe Centre.
It was a wonderful experience that taught us so much about a new culture, the animals and ourselves. A powerful incentive to explore the African world in more depth. I can't not end this story without mentioning the wild cats again, whose behaviour reminds me a little bit of us humans in isolation during this pandemic, spending most of the time indoors, as if saving energy for when we're out for the kill (supermarkets in our case). And while I know we are striving to be as productive as possible, we should as well learn from the best and take this time to rest. Meow!