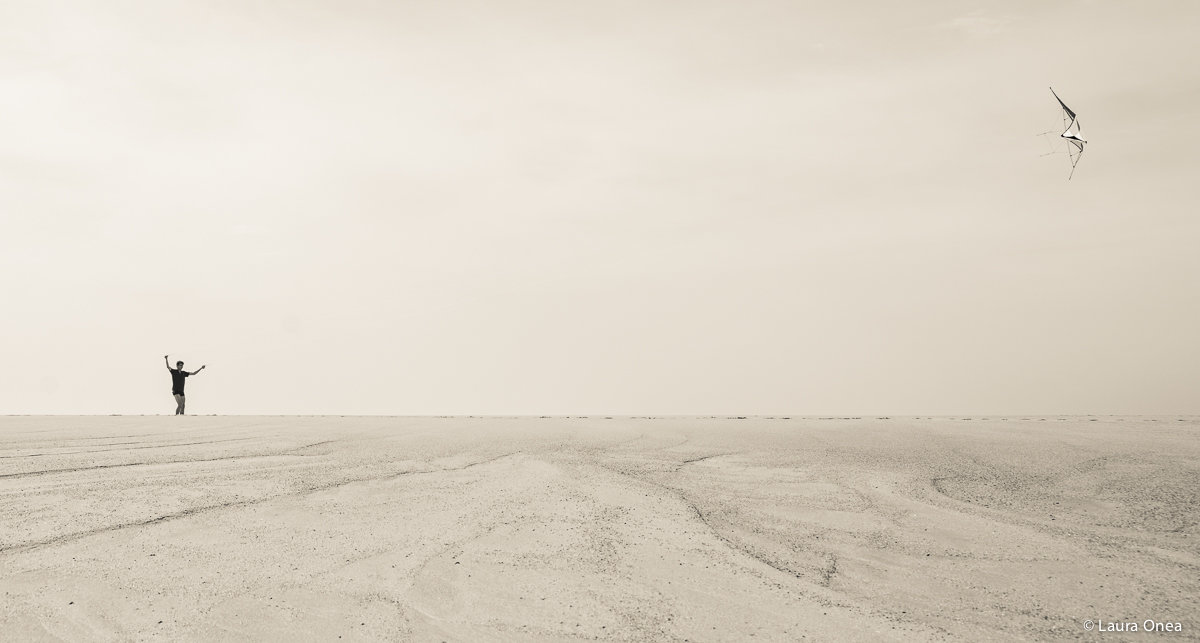 Talking to several friends who had previously visited the country, I had already drawn an image in my head on what the general vibe in Portugal is. I somehow felt that I would perfectly fit in there, given my personality. Warm and cheerful people, good food (mostly fish), sunny but not that hot, diversity in landscape, the ocean, colourful houses, picturesque villages. So you can all imagine the enthusiasm and impatience to meet this hospitable and playful country in person. The only drawback was that I knew mountains were not its strength, but I guess it's quite hard to have them all. Plus, the Alps are always an excellent and easy to reach option when it comes to mountain routes and breathtaking views. Spain, too, if one doesn't mind a more arid landscape.
To our exploring hearts' joy, the image corresponded to reality, with little exceptions that were nevertheless compensated by other positive details.
We knew that people usually prefer to go to Lisbon and the south-west coast, so we decided to break the rule somehow and go for the less seen face of Portugal, the north, adding an off-peak timing, that is beginning of May. I highly recommend this time of the year for visiting the country for those who, like us, don't get along too well with crowds and too many tourists, or with high temperatures.
I know I've said the mountain area is not exactly Portugal's strength, but we decided to give it a go and began our journey with the exploration of the only national park in the country. Peneda Gerês National Park is home to a wide range of flora and fauna, including the grey wolf that was hunted almost to extinction some time ago due to its threat to livestock, but protected by law since the end of the 20th century. One of the top 3 experiences we had in the park, and probably the most authentic, was to sleep in the yurts at Nomad Planet. As you get close to the place, you will notice a wooden sign where it's written 'Nomad Planet. Stress free zone'. And throughout your stay, you will find the statement to be very accurate. Lovely views over Peneda Gerês, so peaceful and quiet that you can hear your thoughts, nature as far as the eye can see, aaand (I know this will cause a certain amount of distress in some people, but you'll get used to it and it will be fine 😃) no WiFi! The eco-friendly yurts are adorable with their colourful and quaint decor, very clean, and they also have some heating. It's basically a tent with more comfort, a good starting point for those who haven't yet experienced sleeping in a tent but would like to feel the place in a more local way. The breakfast is served in a tipi and is delicious, while the host is very helpful, knowledgeable and friendly. We will be back when they have finished the tree house as well. 😀
At the host's suggestion, we decided to go on a hike to the 7 Lagoas do Gerês (the 7 lagoons), but since most of the trails in Portugal's wilderness are not specifically marked, we missed the spot. The mountains in Portugal have a desert like, rocky aspect. You can find a bushy carpet of multicoloured flowers at the mountain base (the flower season begins somewhere in May, depending on the weather conditions), but there is less to no vegetation at all as you reach the upper part. On our way to the lagoons we found one interesting rock construction, which Portuguese call 'wolf traps' or 'fojos'. As the name suggests, they are old wolf traps used when this species, today protected, was persecuted because of its attacks on livestock. These traps, existing only in the north of the Iberian Peninsula, are conserved today as valuable items of the local cultural heritage.
Our unsuccessful search for the 7 lagoons was more than compensated by the encounter with Antonio in the village of Xertelo, our hike's starting point. Antonio is a talkative, rubicund and light hearted local in his 70s who lives with his wife in this tiny village that hosts no more than 10 houses. It was enough to say 'Hello' ('Ola' in this case) and he hadn't stopped talking until we put an end to it, leaving him with the promise that when we'll return from the hike we'll pass by his house to buy some homemade aguardiente and honey (which we did). None of us four speaks Portuguese; me and the other girl in our group understand basic Portuguese vocabulary and speak Spanish moderately, while Antonio tried to speak an almost unintelligible Portuguese-Spanish. Despite this barrier, we were all delighted by this genuine experience (even the boys, who didn't understand a word from the conversation :)) ). The funny thing is that Antonio didn't even seem to care too much that we could grasp at most 60% of his stories. What he really needed was someone in front of him to listen and ask a question from time to time. His stories were only interrupted once in a while by his wife, who, with a slight 'master of the house' attitude, asked him to slow down or lower his voice. And the two make the most flavoured honey I have tasted so far.
If you stay at Nomad Planet, you might want to pass through the villages of Paradela and Pitões das Junias. Paradela is a parish of the municipality of Montalegre where you will find joy in jumping from boulder to boulder and watch the village from the top. Pitões das Junias, on the other hand, will strike you with its decadent solitude, narrow streets and houses which made friends with nature; that deserted they seem. The only signs of civilisation that we came across were an old man sitting almost still on a bench, as if waiting for something that would never come, and the smell of fried food.
On our last day in the national park, on our way to Obidos, we decided to stop at Cascata Do Arado, a beautiful waterfall. I really loved the high altitude road with views over the Cávado River Valley and the charming and narrow road portion right before reaching the waterfall. You can actually cross the border to Spain from there, in less than 20 km. At the destination we found a little spot away from the heat and the people sunbathing on the main shore. Getting our feet into the water with emerald and golden hues was pure delight.
Another interesting phenomenon that we experienced while driving through the park was a self ignited fire burning most of the vegetation on its way, until the firefighters managed to extinguish it. I was watching helplessly how the trees and the grass slowly surrendered to it, and even felt some kind of remorse while trying to capture the moment with my camera and having my artistic side ignited by this spectacle. The guilt diminished once I found out that, in many cases, these fires are a natural part of the normal climate and of the biosphere. This has been called a 'necessary symbiosis', in which fire and life have benefited from each other's effects.
The encounter with Obidos was love at first site and definitely made it to top three Portuguese places or moments. The legend says that the place was first noticed for its beauty by the 13th century Queen Isabel de Aragon who received it as a gift from her husband, who thus set a trend, or more of a tradition, where princes offered the town to their brides as a symbol of their love. Obidos is a picturesque medieval town perched on a hill, a labyrinth of cobblestone streets, whitewashed terracota-roofed houses embraced by multicoloured flowers during the warm season and livened up with dashes of vivid yellow and blue paint. The town is surrounded by a crenellated wall on which you can climb and walk along, observing the whole show from above and drooling after the local orange and lemon trees. It's a small one, but abundant in precious details of all sorts. The main street is lined with quirky shops hosting local crafts, delicacies and liquors, including Ginjinha, a sweet brandy liquor made from local cherries. Cars are rarely to be seen on the narrow streets and if you go off-season, crowds won't interfere with your revery either.
I have an almost innate love for mountains and forests, yet, sometimes I crave for that feeling of calmness, romance and infiniteness that the sea at dawn gives me. Lagoa de Obidos is a large beach 15 km away from the town, a really special place where the lagoon meets the ocean, separated only by a thin strip of land. Even more beautiful and soothing, as it was almost deserted when we got there due to the off-peak timing. And to the boys' excitement, the winds were perfect for running the kite. So up with it dancing in the air!
Our following destination was Monsanto, but we couldn't help making a little diversion in order to see Museu das Aldeias. The private museum and the exterior garden, which looks more like a fairytale land, are an old farm bought by one family in the 1960s and converted into a wide collection of objects related to life in the field, as a means of educating people into understating ancestral practices and Portuguese countryside. You will be amazed by so many details and you will get a lot of insights into the craft work. The atmosphere is so real and authentic that you will feel like travelling in time. Right next to the museum there is one restaurant, O Electrico, whose exterior and colourful details are like a continuation of the museum itself. We didn't quite like the food as it was too heavy and mainly meat based, the sort of food you usually get in a canteen. Anyway, even if it's only to see the exterior, don't miss it!
Another gem of that particular day was the last part of road on the way to Monsanto. I remember it had been raining all day long, but once we got to that part with vast fields of yellow, purple and pink flowers in between small, but coquettish villages, the rain suddenly became our ally as it made everything appear brighter and more vivid. It stirred that childhood appetite in me to roll over the grass.
I had seen a lot of pictures of Monsanto on the internet, which made me intensely dream about getting there, but when I finally got there I realised that it exceeded expectations and that it has much more to offer than that one popular spot you will see in most photos. Which, by the way, we didn't even bump into and we noticed this only when we left the village. :)) Monsanto sits on the edge of a mountain and overlooks the valley below, offering wonderful views over the region from various points. No wonder they call it 'the most picturesque Portuguese village'. It is full of character and has a very distinctive aspect with its hilly narrow streets, houses scattered among giant boulders and semicircular roofs. The ancient people of Monsanto did not hack through the rocks to build their homes — the granite houses were built to accommodate the natural shape of the boulders, which is a reflection of their respect for the rawness of the environment — and adapted to it rather than forcing nature to adapt to people.
Another spot not to be missed while in Monsanto area is Penha Garcia, another typical village which spreads over the mountain slope, affording beautiful views. It is worth your while hiking to the top of the village and enjoying the landscape surrounding it. Then descend to see the interesting fossil rocks that people call painted snakes marks.

It is worth your while hiking to the top of the village and enjoying the landscape surrounding it. Then descend to see the interesting fossil rocks that people call painted snakes marks. In the same place, I highly recommend staying at Casa do Seral. It was the best accommodation we booked throughout our journey. Well, except the yurts, but that's another story. 😃 You will feel welcome from the minute you step into the garden and meet Pascoal, the host, and his dog Paco. The house is unique in architecture, very cosy, made of 90% ecological materials. But what makes this location even more special are the hosts. Pascoal speaks multiple languages, he is a carpenter (he built most of the furniture in the house) but also a musician and he will love telling you about his band or show you some of the peculiar instruments they're playing in a concert. They're not famous, they play locally, but getting to know these people and being curious about their local behaviour and hobbies is what makes a vacation more authentic. His wife is a cosmetician and masseuse, so you can also indulge in a special treatment of the kind.
The only place in Portugal that really disappointed us, after seeing so many idyllic photos which pushed our enthusiasm to the highest level, was the fishing village of Costa Nova do Prado. I can't even call it a village, it looked more like a deserted shabby resort, with little or none of the intimacy and charm of the place we saw in the photos. The architecture of the smaller stripe painted houses is quite peculiar and its location, on the shore of the ocean, makes it a special place in itself, but what I think ruins its aspect, are the newer bigger buildings that mimic (or at least they try to) the atmosphere of the older part of the village.
Our last destination was the romantic yet full of character Oporto, the city that smiles, an UNESCO World Heritage Site since 1996. Just like Obidos, Oporto is a treasure chest for those who love the photography of details. Storytelling labyrinthic streets leading to nowhere that cross their paths, flamboyant baroque churches with superb and complicated interiors, buildings piled up on top of one another creating patterns that stir your imagination, lively graffiti walls, and the beautiful glazed architectural building façades. If you want to get lost on the narrow hilly lanes start at the popular and touristic Praça da Ribeira and trick the crowds by going up the narrow streets where the air becomes more local: snaps of laundries drying up in river winds and sunset light, secretive backdoors, the smell of home cooked food, people looking out their window, the jingle of wine glasses and cutlery. But what really made our day (evening, to be more precise) and also made it to the top 3 places we experienced in Portugal, was listening to live Fado in a cosy restaurant with good food and people with sangre caliente. Casa Da Mariquinhas is the most traditional and the oldest house of Fado in Oporto. It is a small restaurant, so do book in advance. The city is also a mecca for the wine aficionados, with Douro Valley the perfect place to taste it. We didn't have time for it, but I've heard nice things about it.
I was very happy to meet and feel the Portugal of my dreams. Warm, cosy and picturesque. Its charm has triggered an even stronger desire to come back and explore more of it.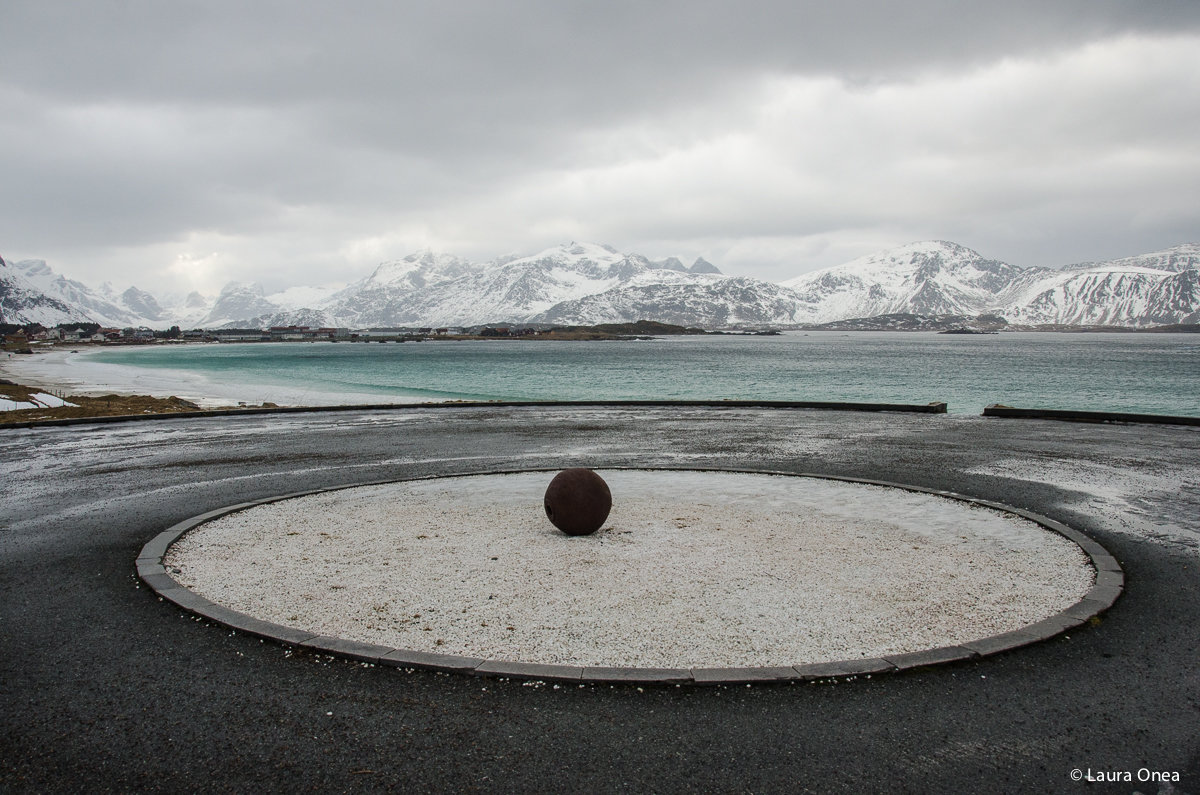 They say that the most profound and beautiful works of art come to surface from the inside of a troubled mind or a tormented soul.
…
The weather in Lofoten can be quite a pain in the ass during winter (yes, March is still middle of winter there). Rain is not uncommon in any of the seasons, but you can now add the stingy cold, stubborn winds, and no sign of blooming trees or green grass which could compensate for the bad weather. But I believe it is particularly this aspect that exercises your eye and imagination, it challenges you to look for the unseen, for those small worlds out there.
…
Work with what you have and don't try to push away your suffering, don't be angry with it, with you, just observe it, observe yourself, and unleash it, as it may turn into stars and butterflies.
We had been dreaming of the Norwegian archipelago since our last year's trip to mainland Norway when we decided to exclude it from the plan to avoid being on the run and because I believed (and I still believe) Lofoten deserves special and full attention. And there we were landing on the almost ghostly airport in Evenes, where, on our way back to London, we experienced our first self check-in of the luggages. The whole process, I mean, from scanning our passports and tickets to weighing the luggage, attaching a stamp and making sure it's good to move on the band. There was obviously no one at the drop-off counter, barely any passengers actually, which made me wonder if there was anyone at the security. :))
Back to our story. We rented a car and made our way towards Svolvær through complete darkness and an unwelcoming heavy rain. The only things we were able to see were the mountains' silhouettes. Oh, well, and the road ahead, less when trucks were splashing all the the water into our windscreen, making it very difficult to have any visibility. As we were getting closer to the city, the silhouettes started to surround us. The towering rocks raising straight from the water, the fog that made it impossible to grasp how tall the mountains were and the infiniteness of the ocean built an almost scary image in my tired mind. But at the same time, this painting anticipated the beautiful landscape we were to witness in daylight.
And I was right. The next day began with a typical Norwegian room with a view, overlooking a string of red rorbu houses, a Norwegian type of seasonal houses used by fisherman in the past and recently converted into accommodation for tourists. The room where we had our breakfast buffet offered the same charming view, this time to the Svolvær port. We have changed 3 accommodations during our 5-day trip. They were all good at a reasonable price (you can save a lot of money if you travel as a small group and book a house with 4 to 8 beds), but the one I would highly recommend is Svinøya Rorbuer in Svolvær. The little (but very spacious) red houses are cosy, clean, quirky and well equipped. Not to mention the view and that sensation that you are living an authentic Lofotenian experience.
As we traveled into the heart of the archipelago, on our way to Reine, the landscape became overwhelmingly beautiful. The fog and clouds persisted but that didn't keep us from gazing in awe at the surroundings and made us appreciate even more the almost divine ray of lights peaking from behind the clouds and putting on some subtle makeup on the mountain peaks. Perfect for black and white photos. 😀 Driving on the undulating bridges connecting small islands felt like riding a montagne russe. The highest point of the bridges even gave you some real adrenaline, as you could only anticipate and not actually see if there was a car coming from the opposite direction.
I don't really know if this is a common activity or not (though I wouldn't be surprised, given the thick skin of the Nordic people), but we were delighted to walk on a deserted beach and watch several surfers challenging the freezing water and temperatures, and trying to be one with the waves, some clumsily dancing on it.
The village of Reine, and actually the whole Moskenes area, is absolutely breathtaking. The well established fjords, the giant rocks mostly covered in snow, the red rorbu houses with their half side on the water, the vast valleys, they all make for a painting it will be difficult to forget. One of the most peculiar things on the island are the fish strings hanging all over the place. At first, the imagery may seem at least creepy, as people hang not only the fish bodies but also, separately, their heads. Oh, and the smell… you feel like it slowly but surely grows on you. But after a while you get used to it and you start realising what an interesting photographic subject the strings may turn into. It was definitely the most photographed subject on my camera. As we found out, the Norwegians use the cod tongues as a delicacy, while they give the head remains to animals. Moreover, children get less homework during winter only to be able to help with preparing the fish to be perched on the wooden pillars.
We were planning to do 2 or 3 hikes during the trip, but unfortunately the weather conditions, like heavy misleading snow coupled with unpredictable rain, didn't allow us to be too adventurous in this respect. Nevertheless, we caught one longer window of sunny weather and did a 1.5 hours hike (each way) to the deserted Kvalvika beach, one of the few beaches in Lofoten you cannot reach by car, which makes it even more beautiful. As I said, the weather is quite unpredictable, so the hailstorm that enveloped us on our way back, was impossible to avoid.
The whole archipelago is worth seeing, but the one place that I liked the most was Nusfjord village, one of the oldest and best preserved fishing villages in Norway. Maybe the first thing that strikes is its isolated and wild location – you drive through a deserted valley at whose end you wouldn't expect to find a colourful place surrounded by rocks. The village also has a small port in the middle and you will hear and see lots of noisy seagulls hovering above your head . It's out of this world and it inflicts mixed feelings of solitude and freedom.
Also, don't miss the spot where civilisation ends in Lofoten, the village Å. I can't really say that the view is spectacular but you will get again that feeling of peacefulness, freedom and wanderlust, which is truly unique.
The only thing that some may find less tolerable, like we do, is eating there. There is rarely a supermarket and those that do exist are not very diverse in products. And the Nordics eat way too sweet, even the bread has sweet flavour, generally speaking! Same issue with restaurants or cafes. You won't find too many available, especially if you don't have a city close to your location, while their range of dishes is very basic. You would expect to eat a lot of fresh exquisitely cooked fish, but it is not quite the case. Most of the restaurants are either Italian or Asian and they tend to have a touristically fast foodie character, while the local ones generally serve 2 basic fish dishes plus a fish soup. But once in a while, you can bump into one that compensates for all the others, like the one from Svinøya Rorbuer in Svolvær. I am not really a desserts fan but the jasmine tea parfait was a total delight for your taste buds. The fish is also deliciously cooked there.
As one of the ladies we met during the trip told us, Lofoten is a pearl. During the winter and early 'spring' weather can be quite annoying, but it is also a good time to experience the quietness and peacefulness that is so typical of the archipelago. And you have strong chances (if the sky is not overwhelmed by clouds) to witness the sky dance in colours. We weren't lucky this time, but we will surely come back. 🙂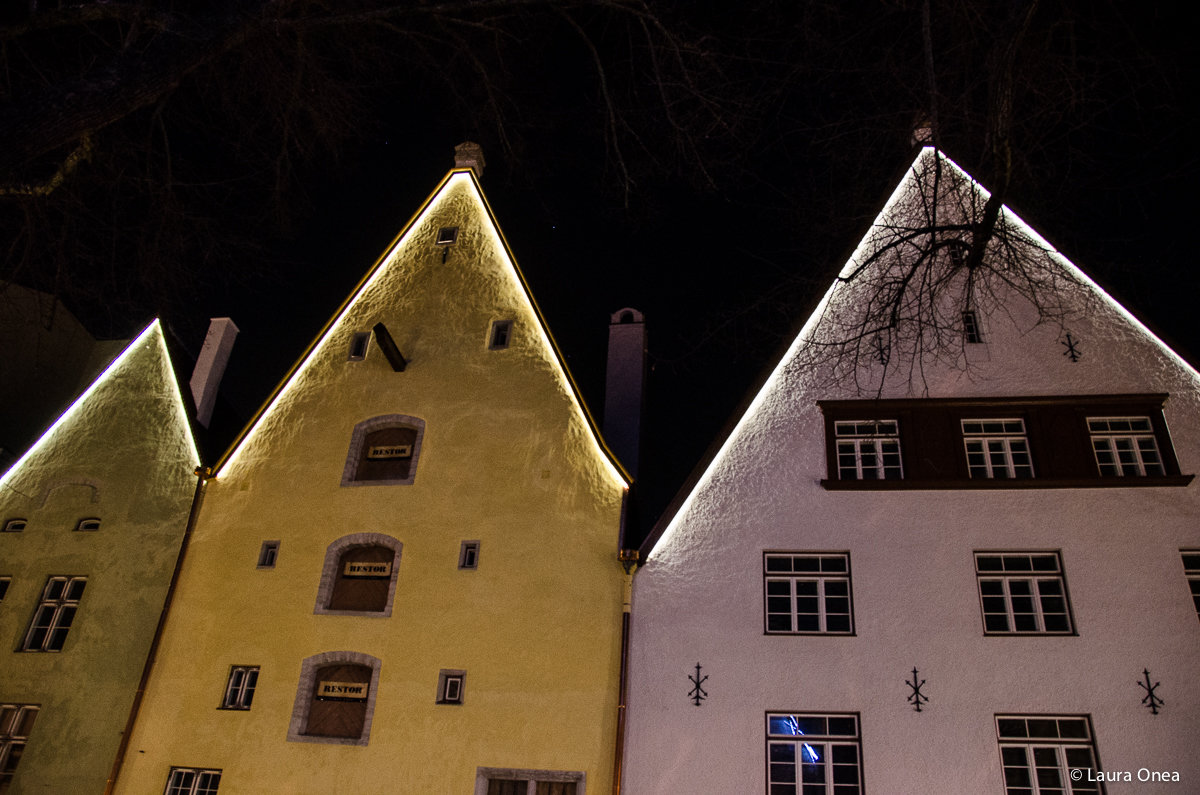 The first thing that tickled our senses when we set foot in Riga was the women's local port: fur coats and rosy cheeks. I don't know if it's this combination or their natural beauty, but they looked fresh and charming. If you are environmentally friendly you would probably make a wry face when you glance the first 2 or 3 ladies wearing a dead animal with such naturalness. But after a deeper breathe in and breathe out of a terribly cold air, you realise that, in a country like that, possessing a fur coat is no longer a luxury or a caprice but a necessity.
Riga during winter is like a vintage fairytale. After a springy London, an unusually grey and dry Finland, swimming through fluffy and sparkly snow in Riga was pure delight, so we slowed down our pace from the airport to the accommodation only to enjoy the childhood effect that snow had on us. It was already dark outside when we arrived, which made it possible to be welcomed by a beautiful display of festive lights. I have never seen such an abundance and diversity of winter decorations in a city before. Love at first sight. We had quite a long journey that day, changing a car, a train, a plane and a bus, but our 30-minute walk through the vibrant city splashed us with a great doze of energy.
Riga in the sunlight didn't impress us less. It's that attractions-free type of city where the most fulfilling thing is to wander the streets and get lost. Walking through the old city centre is like remembering a story that you never lived. Riga is considered to be the architectural Jugendstil capital of the world, while the Latvians are responsible for designing over 60% of the Art Nouveau style buildings. The undulating, flowing line and the asymmetrical form of the buildings are absolutely lovely. I am sure Hansel and Gretel would be jealous of the design! And it's a photographer's delight to capture all the details inlaid in the constructions (which are not few) and make up his own piece of art.
For a lover of hand crafted objects this is the place to be. It's impossible not to bump into the cosy boutiques where you can find many nice things from traditional clothes and accessories to decorative objects. This is one of the things that, in my opinion, makes for the authenticity and character of a place. I am tired of all the kitschy touristic souvenir shops. Oh, and I think Latvians are obsessed with amber. Whether you are in a classic souvenir shop or in a fancier boutique, you will be overwhelmed by the multitude of amber jewelries. So you have plenty of choice if you are into this honey looking gemstone.
The food in the city is delicious. And cheap! There are many options available and it's impossible not to like the international cuisine of Flying Frog (Lidojošā Varde), the medieval cates from Rozengrāls, or the treats from the Gastronome buffet. Oh, and you will find quirky tea shops and cafes everywhere. Just keep on wandering the streets. 🙂
If you go further from the centre, the scenery changes considerably. There are many old buildings begging to be renovated along with communist blocks of flats. But although there is probably room for improvement, overall, I didn't get the feeling that the decadent vibe of this part of the city would reduce the city's charm. On the contrary, I've always enjoyed this mix of displays, of history and present time. It tells stories.
Tallinn, on the other hand, is a bit more revamped, but it reflects the same beautiful medieval painting. So once you're done with wandering the storytelling streets of Riga, but you don't want to exit the specific state of being, head to her brother. Or sister? Never mind. ;))
Same as Riga, Tallinn is very richly decorated and lit during the holidays. I loved the hanging apples on the windows as baubles. Strolling through the old city centre of Tallinn when it gets dark is like reading several bedtime stories during the same evening. There were few people on the narrow streets that made up a magical labyrinth, and you could feel the stingy air from head to toe. But then if you peeked inside each building, the situation changed. There was laughter, and many people drinking and talking, and you could feel the warmth. Which reminded me of one beautiful but sad story by Hans Christian Andersen, 'The Little Match Girl', only we weren't helpless and trembling. And I felt gratitude for that.
It's worth mentioning that both cities are much more evolved and modern than we had imagined. Not only that most of the locals speak English and that they have English translations for almost anything on the streets, but they also set WiFi spots everywhere, including in some of the car parking areas. Estonia was the first country in the world to use online political voting and was ranked highest across Europe (96%) for schools using computers and having access to internet. All these may come as no surprise if you consider that Estonia ranks second in the world when it comes to literacy rate (99.8%). Another thing that caught my attention was that people were wearing safety reflector vests or other accessories when it was dark. Animals too. And it seems that they have a law for this.
Both Riga and Tallinn made a surprisingly good impression on us and we were seriously thinking of grabbing some friends and spend a future New Year's Eve or Christmas here. The cities are magical during winter. And what else? Well, they are definitely incomparably less crowded than any other popular holiday destinations in Europe. The food and the accommodation are very nice and very cheap. They have plenty of colourful and quirky places, from restaurants to cafes or clubs. On the other hand, we'd like to come back when green is back, in spring or summer, to enjoy what makes almost 50% of these countries, that is forests and wildlife. Oh, and did you know that Latvia has a 'prison experience' hotel, where you get the chance to stay and live like a prisoner? The reviews say it's really worth it. So let's put it on the list. 🙂